After a few 'deaf' calls and becoming a bit scared, I realized that it was a fake call option in my mobile, which somehow turned on in my bag... gee

And I broke 3 coffee mugs (my favourites) within two weeks!! My husband says I'm unbelievable. Unpredictable. And somehow dangerous.
Yesterday I thought someone was stalking me with strange phone calls...
Current Music:

Sistars - Inspirations

Even now she's doing her best to interrupt my typing... So forgive me my (or her) mistakes.

I'm not into music, news, internet, LJ lately. I'm mostly into baby topics, which most of people would find boring or strange. Or scary. Or alltogether.

I wish I had a PA to write something for me hehe.

All the best in 2010!!
If anyone missed me - I'm busy with my dearest treasure, my little daughter :)
Current Mood:

lethargic

Current Music:

NIN - Closer

Ok, ok, partly it is :D
But it's still a beautiful memory of MJ.
Enjoy!


A lot of Michael Jackson stuff lately. I remember that little show that cheers me up. It's from the Dance Eurovision 2008 contest. I'm not posting it because my country won with that dance (hehe).
Finally :)))
Current Mood:

good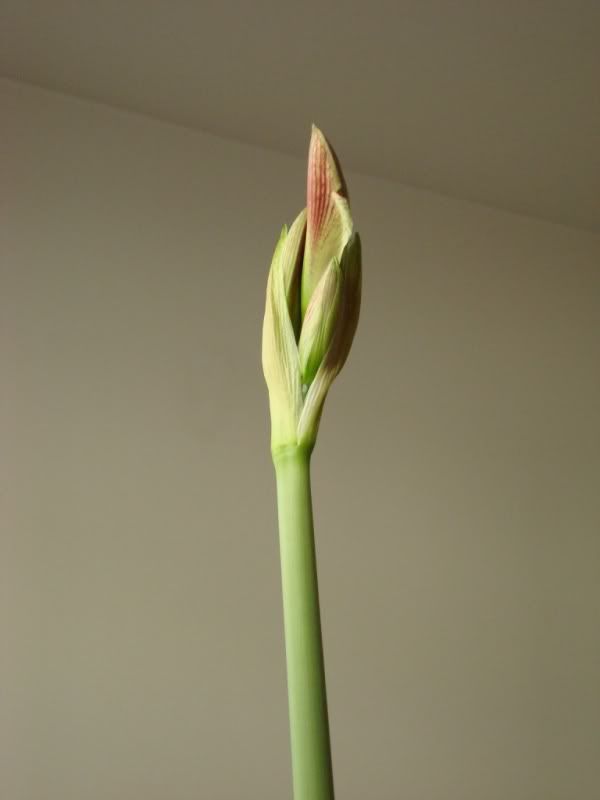 I'll paste a picture of it blooming in a couple of days. If you want to see how it looks, google it and try to guess the colour ;)
Why is it special for me?
I got it as a gift. It looked like a big onion :/ The funniest part, I didn't know it can bloom at all! So once, when we came back from holiday last year I was shocked seeing huge flowers on my window (I even suspected someone had put a vase with flowers on the sill).
...is hippeastrum, this one just about to bloom :))))
Current Mood:

tired

- preparings: HORRIBLE (eg crowded shops, traffic jams...); a new (false) Christmas tree is neat!
- weather: snowless (apart form the countryside) and not very cold
- food: too much... but lovely as always :) Some will last till New Year...
- family meetings: eerr... I survived ;)
- best gift I got: Monopoly World (we played for 5 hours yesterday, yay!)

...soooo how was your Christmas?
Let's sum up:
Current Mood:

calm

Current Music:

Madonna - Get Together
So this is Christmas...*

And I wanted to wish you a very merry Christmas and a succesfull and happy New Year!
Wishes for everyone who will read this, Liz, Melissa especially :)

Hugs, Ania

* I keep listening to Lennon's Happy Christmas (War is Over). It brings hope to my heart like no other Christmas song!


Current Mood:

cheerful

Current Music:

Christmas Songs
what the heck am I doing here? I mean, my job, place where I live. Whole life. It wasn't a bad day and I don't complain about my life every day. Gee, I'm not emo ;P But that thought scared me o.O
Do you sometimes feel the same?...


Yesterday I stood in the middle of the classroom, watching the rain, watching kids writing a test... Suddenly i thought
Current Mood:

tired

Current Music:

SG - To The Moon And Back live

As always: walked a lot, drived a looot (blah), got hot, got wet, got cold, got excited every place we visited...
And annoyed by the radio, cause I heard Savage Garden only once!
When I'm home they seem to play it every day.

I'm much into Roxette lately :) For no reason.
Been back from holiday :)
Current Mood:

awake

Current Music:

Roxette - Silver Blue